We are a family owned and operated tree farm since 1988.
We offer potted landscape trees, wholesale and retail Christmas trees and the family favorite "choose and cut."
We offer many varieties of Christmas Trees.
Our prices are for any size tree.
Heights range from 5 to 9  feet. Pre-cut table top trees are available at a discounted price.
Cut your own prices 9 foot and under $50-$60
Pre cut prices $20 to $40, sizes range from 5 foot to 7 foot
Cash and check only
No debit/credit cards accepted
Come visit Santa on any of our open days from noon to 3:00 pm
Enjoy free hot chocolate 
Chili Sale December 3
Fund raiser for Clintonville Area Ambulance. 
We offer FREE shaking of your tree! Bailing of your tree is available also.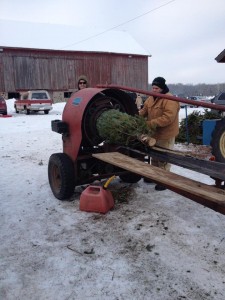 We offer three sizes of wreaths, lengths of fresh roping, boughs and kissing balls!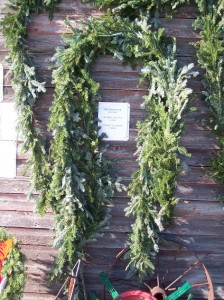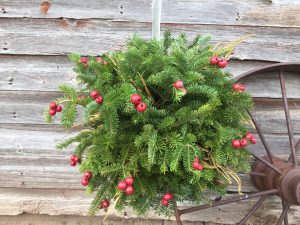 We provide hand saws for you.
Please DO NOT bring any chainsaws to the farm.
Pets on a leash are always welcomed.
Directions: Located 11 miles North of New London, Wis.
Off of Hwy 45, then 2 miles West on Silver Creek Rd.
WATCH FOR THE SIGNS!
Map: Click Here!